Custom enamel pins
---
Custom enamel pins are perfect for adding a touch of personality to your clothing or accessories. Each pin is made from high-quality metal and enamel and features a unique design that is sure to stand out.
*** Custom Lapel Pin***
Material: Bronze, Copper, Iron, Zinc alloy, Spin Cast Pewter etc.
Design: 2D or 3D
Packing: According to the customer's request
OEM Services
MOQ 100pcs per design
Product Description
Custom Enamel Pins | Make Your Own Lapel Pins
JR Fashion Accessories is a leading OEM supplier of custom enamel pins and lapel pins. With over 30 years of experience, we have supplied high-quality pins to some of the world's top brands. Our pins are perfect for any occasion, whether you're looking for something to show your support for a cause or to promote your business.

These custom enamel pins are made of durable material and come in any size and color. They have a high-quality finish and are perfect for adding a personal touch to any outfit.
✦ Email: service@jr-earring.com
✦ Custom Jewelry process
✦ WhatsApp: 886-958-802-677
【Book a free consultation session】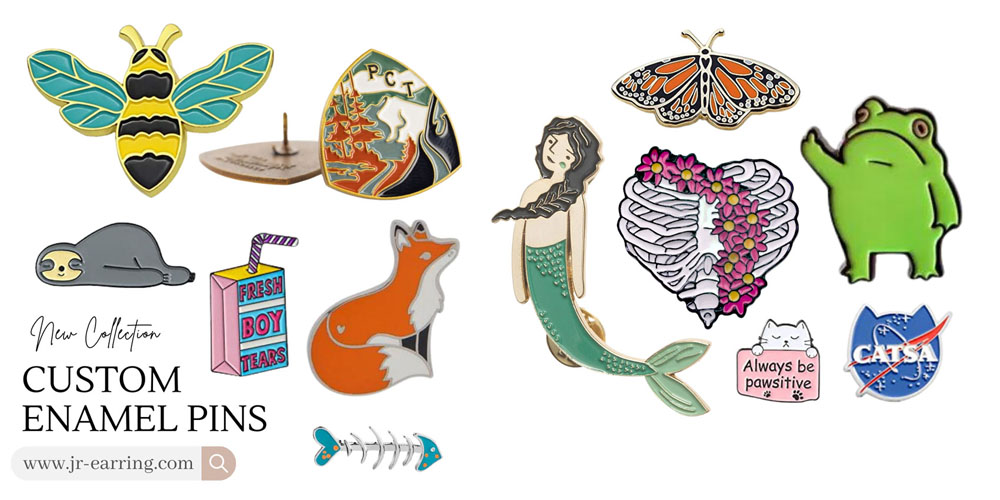 Custom Pins Plating Chart
The JR Fashion Accessories custom enamel pins are made of durable material and come from a Taiwan supplier. They are made in China and have a jewelry factory branding. The pins are plated with a custom plating chart to ensure a perfect finish.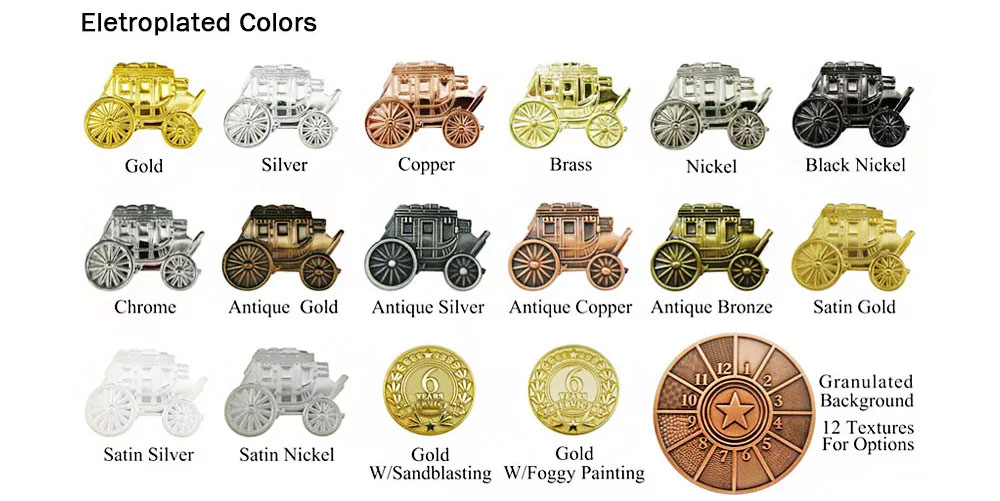 Pin Badges Fittings
These custom enamel pins are perfect for adding a touch of personality to your clothes, bags, or any other accessories. Made of durable material, they're sure to last you for a long time. And with a Taiwan supplier and made in China, you can be sure you're getting a high-quality product.

Best Enamel Pin Manufacturer- JR Fashion Accessories
Show your style with a custom lapel pin from JR Fashion Accessories! Our pins are made of high-quality materials and come in a variety of designs to suit your individual style. With our OEM, China Jewelry Supplier, and fine wholesale jewelry manufacturer branding, you can rest assured that you're getting the best possible product. Whether you're looking for a unique design or something more simple, we're sure to have the perfect custom pin for you.
What Size Are Custom Lapel Pins?
Lapel Pin Size Chart: We offer a wide variety of lapel pin sizes to fit your needs. Choose from our standard size chart or contact us for custom sizes. Our lapel pins are made of durable material and are perfect for any event or occasion. Taiwan supplier, Made in China.
We quoted the price based on the specification, if you have other specific requests, just let me know.
Please send us your colors/pictures along with your logo/design artwork