About Us
About JR Fashion Accessories
JR Fashion Accessories, as a premium Manufacturer of Fashion Jewelry, specializing in custom made Jewelry & Accessories for 30 years. We are confident to provide professional service to our valued customers in our fashion jewelry and accessories business.
We founded in Taiwan in 2019, is a subsidiary company of Jin Sheu Group, established in 1984. Jin Sheu Company is accredited by world customers for custom made souvenir products and promotional giveaways. JR will continue the Jin Sheu Group's philosophy and aspire to lead the market providing a variety of popular accessories for different ethnicities, cultures, and countries.
We have an enormous selection of quality products – Thousands of beautiful designs for Sterling Silver, Brass, Zinc Alloy, Stainless Steel, Earrings, Necklaces, Bracelets, Rings, and Accessories to cater to a wide variety of fashion jewelry. Fashion jewelry is a must. It is this jewelry that will give your outfit more colors.

Email: service@jr-earring.com


WhatsApp: 886-958-802-677
Custom designs available at 100pcs/design
Fashion accessories at wholesale prices for just 10pcs/design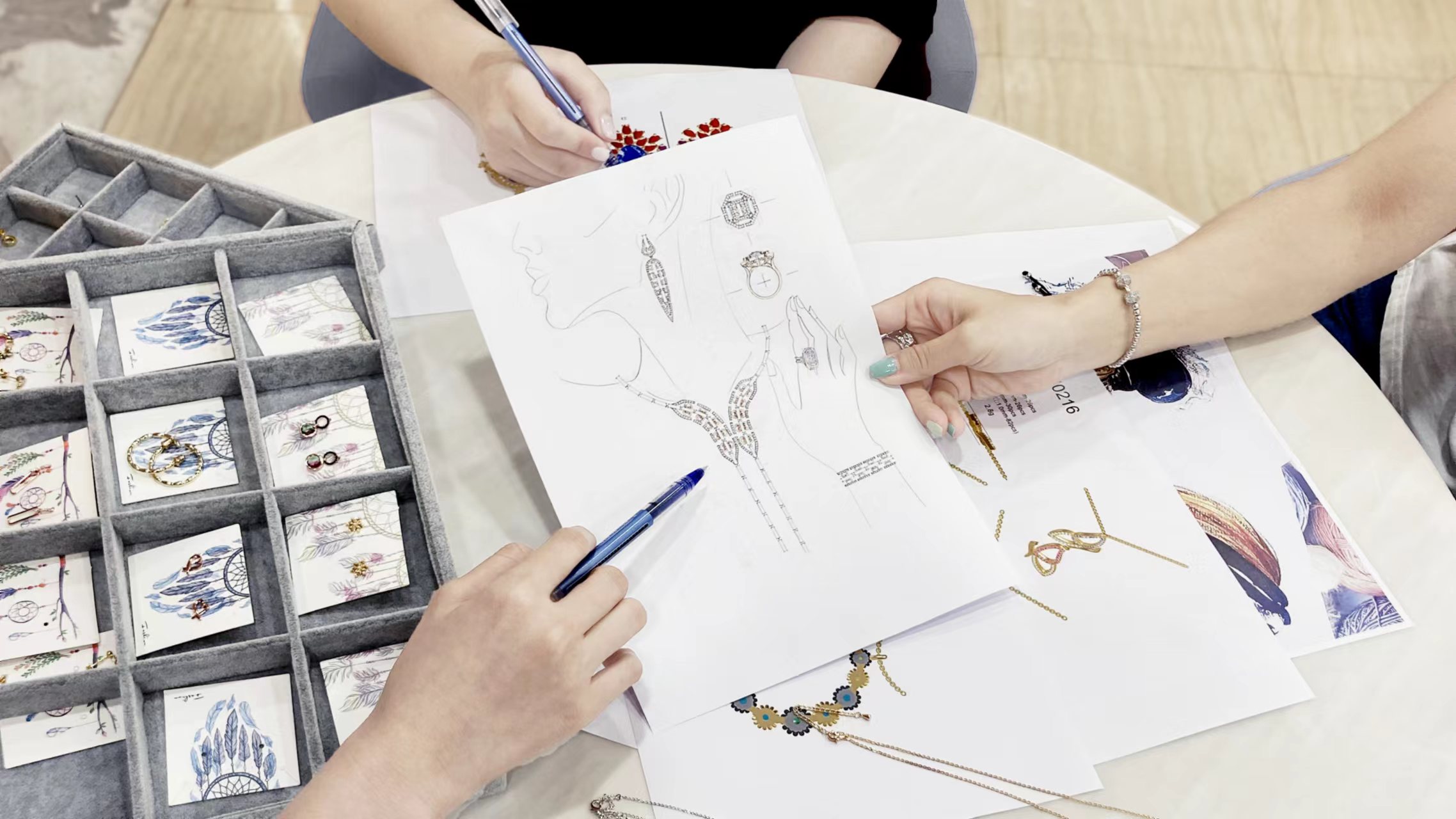 We specialize in helping wholesalers, retailer, brands, and designers to launch their unique jewelry and produce their existing ones. We support, manufacture your design, especially, we make your all ideas happen.
To coincide with your personality, our collections vary from cubic zirconia and pearl jewelry to the latest fashions such as hair accessories and key chains with imitation stones and exquisite setting.
It also consists of exclusive rhodium, gold, rose gold, silver, and crystal jewelry. To match every taste, a wide range of jewelry designs are available including studs earrings, hoops, chandeliers, cocktail rings, elegant necklaces, tennis bracelets, classic brooches at affordable prices. Here the never-ending choice in jewelry gives you every bit of dream aura experience.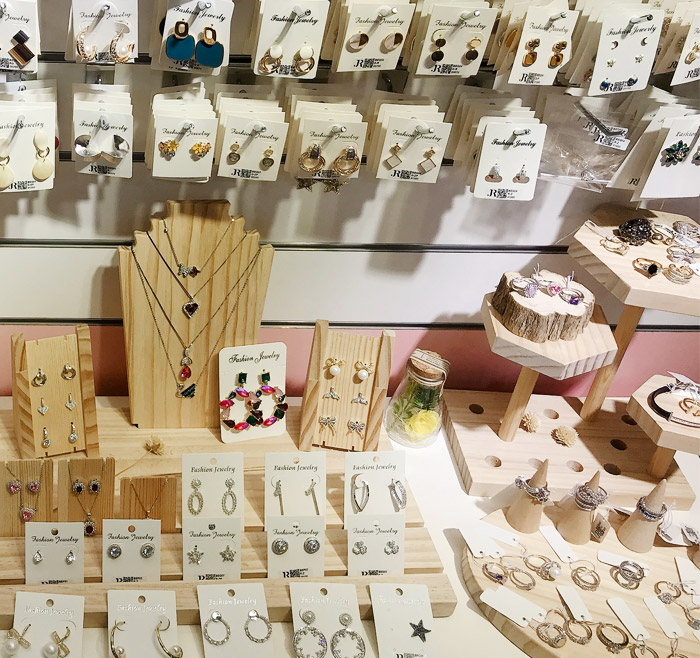 Our Mission
We aim to offer designer jewelry & accessories that are stylish and affordable, fine craftsmanship, and good quality. In addition to the concept of operating with integrity, we are striving to think beyond the customer's expectations and to think about the fashion jewelry & accessories that suit our customers. Custom-Made Fashion Jewelry & Accessories are our specialized and with all In-house design with a well-organized Quality Check prior to each shipment.
Finally, to create a successful service offering, we welcome small orders and low quantity orders.
We provide not only the solutions for custom made jewelry but also ONE-STOP service to make your job easy and save your time. We strive to meet and exceed our customer'
Quality & Design
We are committed to providing a ton of selection of Stylish Fashion Jewelry and Accessories which are the best to express your unique personality. Customized designs are warmly welcome as well.
Discovering
You will find an exquisite piece in our collection that will match your lifestyle
Custom Service
Your 100% Satisfaction is our priority. Please contact us directly or send us a message using our "Contact us" form
Global Delivery
We offer a range of delivery options to meet your requirements. All orders are fully insured for the value of the contents.
♛ MANUFACTURER WHOLESALE ONLY
JR Fashion is a manufacturer and distributor. The customers can purchase our jewelry products at a good price and can resell our jewelry products to other businesses.
♛ CUSTOM MADE JEWELRY ACCEPTABLE
JR Fashion believes jewelry should be as unique as the moments, so we accept customized jewelry. If you have any ideas or sketches, please send it to us. We can make it come true.
♛ SHIPPING
We happily ship to most countries worldwide. The cost of shipments depends on the weight and volume of the package, the destination country, and the type of courier. Our sale lady will suggest you economy fees for the countries we ship most frequently
♛ PAYMENTS
You can use a Visa or Mastercard credit card to pay for the money and we also accept T/T remittance. If you have any payment issues, please contact us.
♛ PLACE ORDER
When you have found the item you would like to purchase, click on the "wish list" button to place it in your Shopping Bag. The Inquiry form would be sent to our Sales Representative for pricing. Once the order is confirmed, the Sales Order will be provided to complete your order.
Website Inquiry → Quote Price → Confirm Order → Payment → Delivery → Receive Products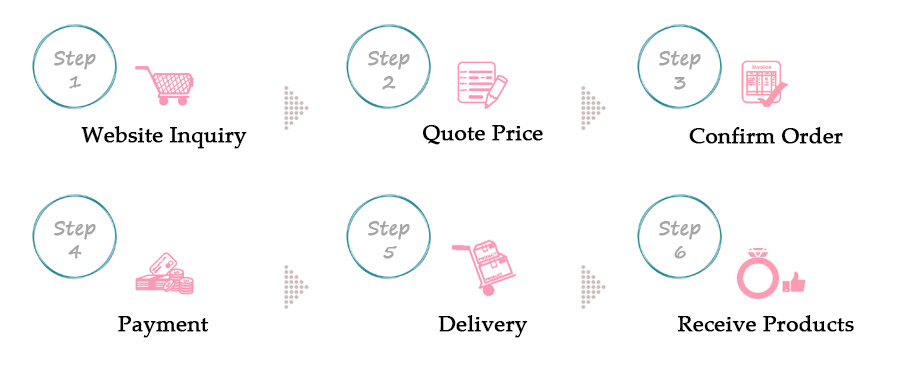 ♛ CUSTOMER FEEDBACK
Client from USA
Very professional. I am so scared trusting someone but I am SO glad I trusted them with my jewelry. Will be coming back and buying again.
Client from USA
Everything is great, I love how details of the packaging and fast delivery. I'll continue to working with you guys.
Client from UK
Thanks for being so organized. we are really happy with your products and the quality. We really value your help and advice.
Client from Thailand
Thank you for your 5-stars service these few days. You r the best sales agent I've ever dealt with !!!
You are really very efficient, fast response with good manners and you really put in all effort to fulfill my needs. I really appreciate your help.
Client from Russia
We received the shipment of the order. The quality of product is good. Thanks for your cooperation for the time being. Likewise we are happy to have JR Fashion Accessories as our partner and friend.
Client from Mongolia
I absolutely love this rose gold earrings. They've very comfortable to wear.
We are selling them very fast and wanted to place our next order soon.
Client from Brunei
You always amazed me with your product design.
The designs are very nice~
Client from Israel
Thank you so much for this!! Just reviewed them and they look beautiful!!
I am willing to make one very soon and order some of the new pieces.
Client from Costa Rica
Yes I have received the parcel. The samples are beautiful!!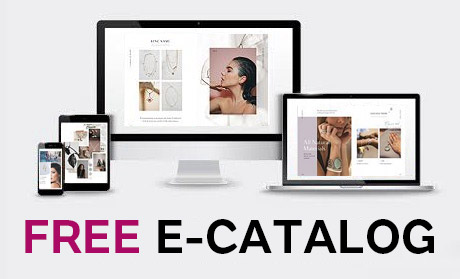 How to order? Simply find the designs through filter above.
Cannot find what you want? Email us your designs or have a Whats App online chat.
We will check for you if we have the identical designs at wholesale prices.
If not, we will explain the custom-design process to you and its estimated costs for your reference.

Email: service@jr-earring.com


WhatsApp: 886-958-802-677
Custom designs available at 100pcs/design
Fashion accessories at wholesale prices for just 10pcs/design