Corporate Logo Jewelry
Custom Logo Jewelry For Company Anniversary And Events
We accept custom-designed jewelry for company anniversaries or any kind of event, with the added benefit of low minimum order quantities (MOQ). With a minimum order requirement of just 10 pieces, we make it easier than ever to bring your logo to life in personalized, stylish symbol jewelry, such as logo earrings, logo pendant necklaces, logo signet rings, or logo faith bracelets. With our custom-made company logo jewelry, customers can choose the materials, designs, and sizes that best suit their company culture and spirit. Whether it's bespoke logo stud earrings or custom-engraved logo rings, personalized enterprise jewelry can make a meaningful and timeless investment that reflects the personality and character of your company.per (Cu).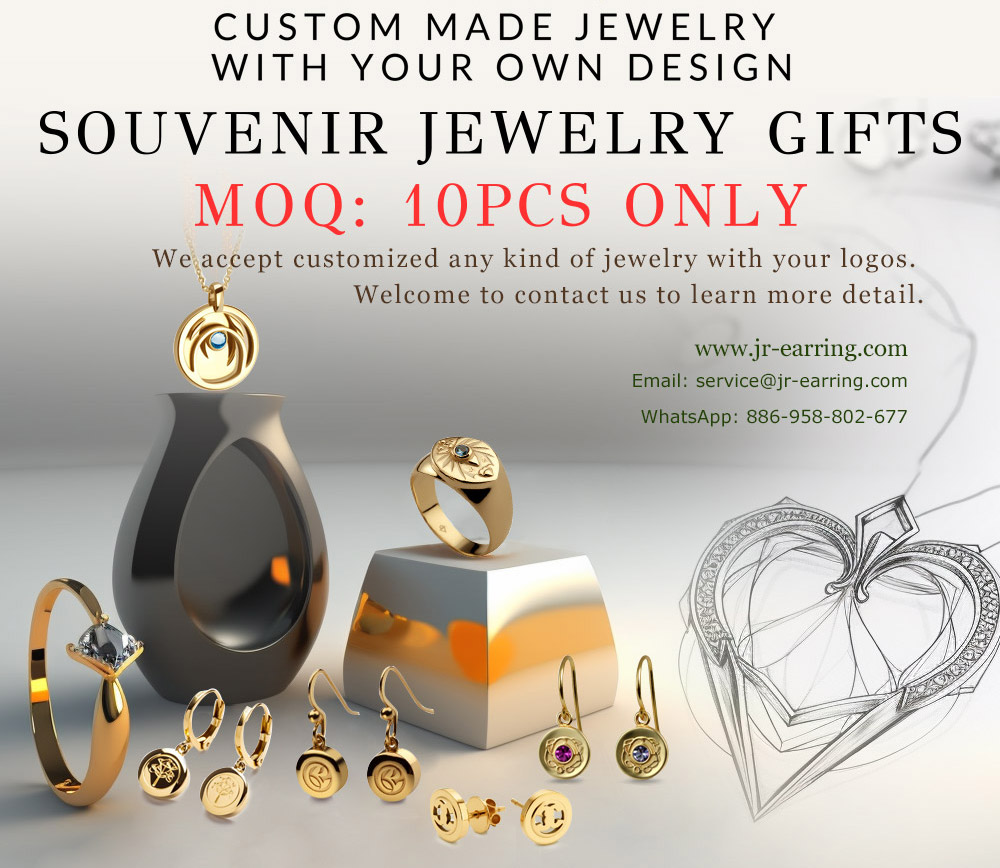 Custom Company Logo Anniversary Jewelry where your company logo comes to life in the form of exquisite accessories. We specialize in customizing your logo into a wide range of jewelry pieces, including earrings, pendants, rings, bracelets, and even brooches. Our skilled craftsmen meticulously bring your logo to reality, ensuring every detail is captured with precision and elegance.
With our extensive selection of materials, including 925 sterling silver, stainless steel, and brass, we ensure that your custom-made jewelry reflects both quality and style. Our skilled craftsmen meticulously bring your logo to reality, ensuring every detail is captured with precision and elegance. Whether you prefer the timeless elegance of sterling silver, the durability of stainless steel, or the warm glow of brass, we offer options to suit your preferences and complement your brand.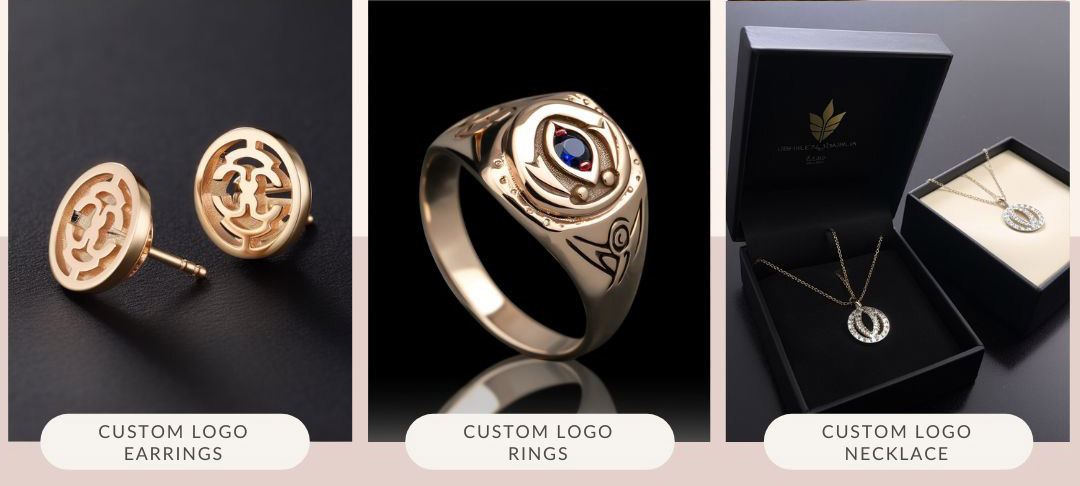 Our customers have the freedom to choose the materials, styles, and sizes that best represent your brand. Whether you prefer a sleek and modern design or a more classic and sophisticated look, we can tailor the jewelry to suit your unique preferences and company image.
Celebrate your company's milestones and achievements in style with our Custom Company Logo Anniversary Jewelry. It's not just an accessory; it's a statement that showcases your brand's identity and success. Make a lasting impression with personalized jewelry that embodies your company's values, creativity, and dedication.
Contact us today to discuss your custom jewelry needs and let us create a remarkable piece that tells your brand's story.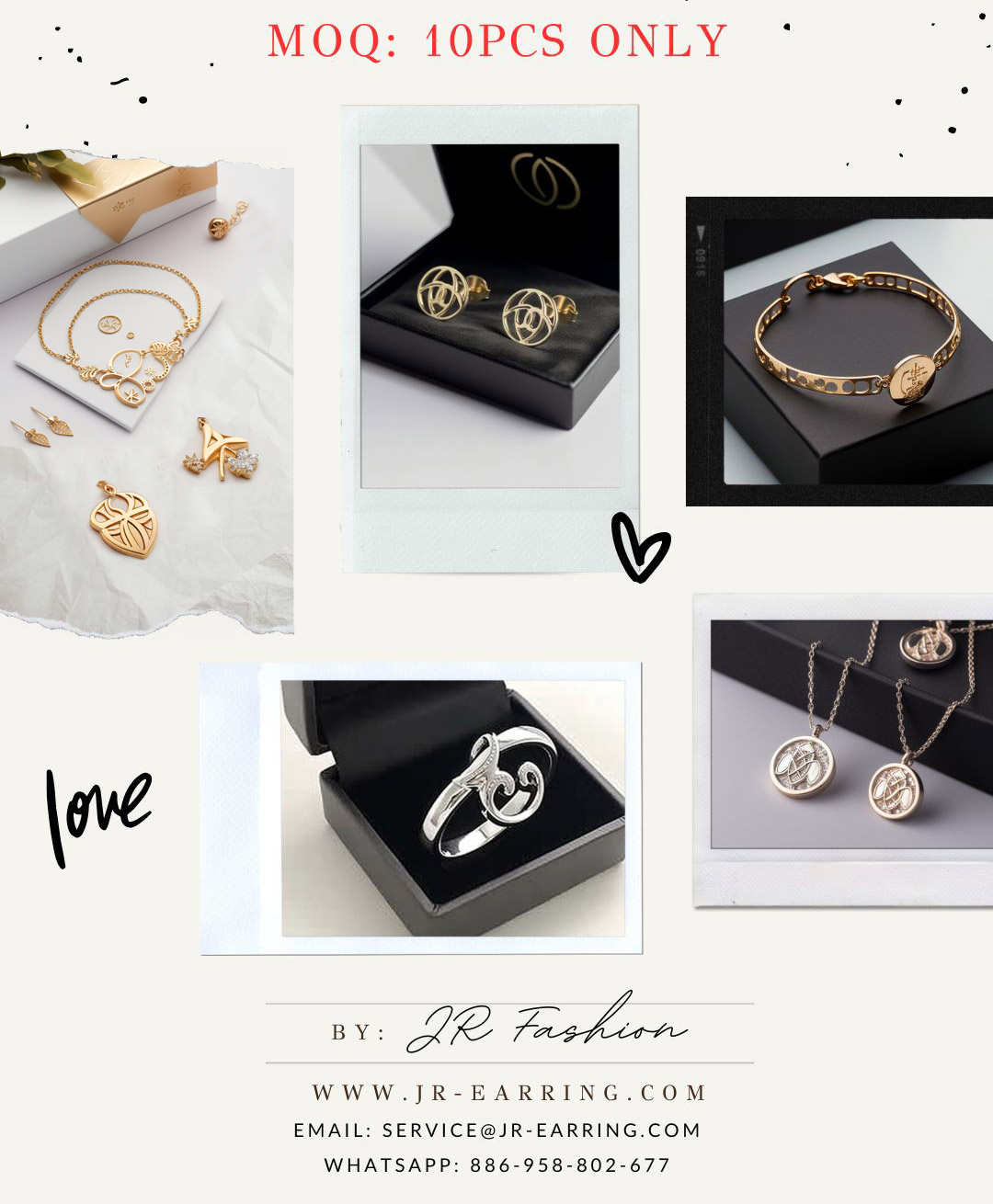 How to Order Custom Jewelry?
Please check the jewelry process below. It makes you know the jewelry step more clearly. If you have any questions, please do not hesitate to contact us.
 
 
 
1. Send an Inquiry
2. Provide Design, Sample, or Inspiration
3. Discussion and
Prepare Quotation
 
4. Prepare CAD design to approve
5. Start Molding
6. Casting
 
7. Polishing
8. Plating
9. Sample Checking and
Ready to ship
The new arrival will soon be available to launch.