Custom Jewelry Procedure
Custom jewelry manufacturer since 1991. Branding your jewelry business with JR Fashion Accessories. Branding plays a huge role in enabling your creations and marketing practices to be desired and reach that perfect customer! If you are a business owner or an independent designer who is looking for reliable jewelry manufacturing in China and Taiwan to cooperate with you in bringing your creative design to physical products.
Customized Jewelry MOQ:10pcs/per design

Manufacturer Wholesale Jewelry & Custom Jewelry | Book Your Free Consultation Now. We offer precise and professional advice on your project. We specialize in transforming your jewelry dreams into reality!
Are you looking for one new manufacturer to make your lead time faster than other manufacturers? JR Fashion Accessories specializes in Custom Made Jewelry with 30 years of experience. Our JR Fashion team of manufacturer consultants helps you figure out the customized details, weigh all the options, and guides you through each step of creating a piece of custom-made jewelry.
More details: About Us / Contact Us / FAQs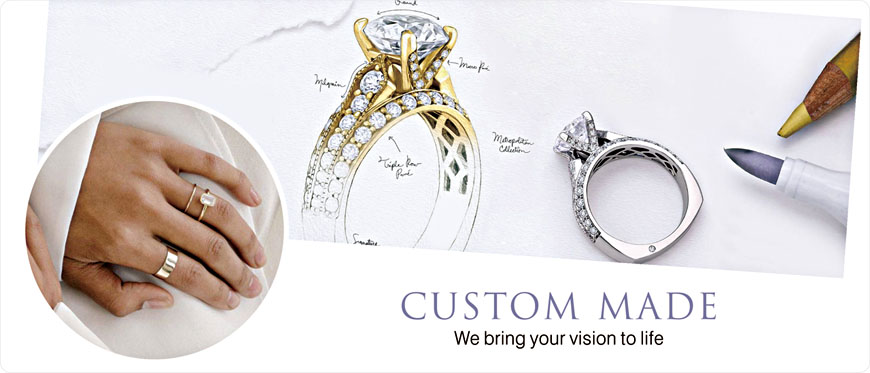 Personalized Jewelry for You
Custom jewelry, necklaces, pendants, rings, bracelets, or chains with JR Fashion Accessories. Just so SIMPLE! Simple 4 steps. We craft each custom jewelry piece beautifully with attention to detail.
Submitting your design request.

Receiving full details including Mold fee, Sample Fee, MOQ & Lead time

Approving details to place order

Physical samples will be ready to approve for bulk order after 3~4 weeks (depending on the design and technique to be used)
Email: service@jr-earring.com, What's App Online Chat: 886-958-802-677

Payment Terms: T/T Remittance, L/C Letter of Credit, Credit Card
Custom-designed orders. As long as you can offer the SIZE / QUALITY / COLORS / PICTURE OF YOUR DESIGN and state clearly the finishing, attachments, colors...etc., then we can quote you competitive prices or give you some advice if we can't make it as your request.
Wholesale Jewelry: No Minimum amount for the order, however Minimum order quantity (MOQ) varies from different styles.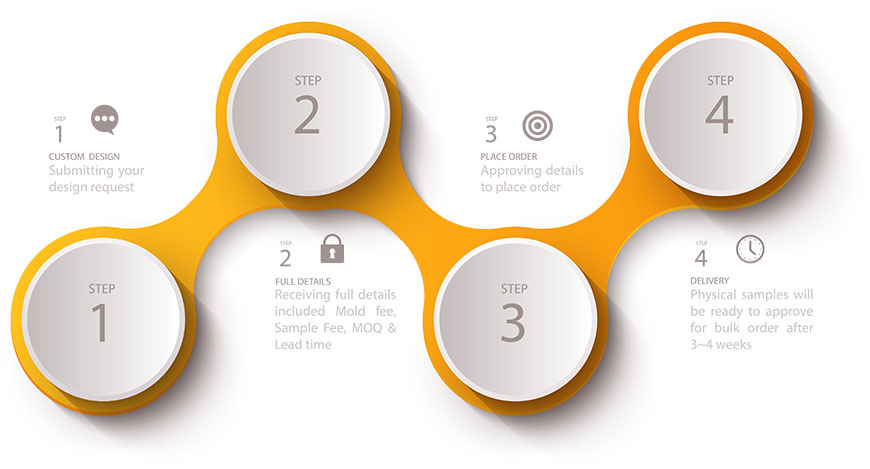 1. Send an Inquiry

2. Provide Design, Sample, or Inspiration

3. Discussion and
Prepare Quotation
 
 

4. Prepare CAD design to approve

5. Start Molding

6. Casting

 

7. Polishing

8. Plating

9. Sample Checking and
Ready to ship
Custom jewelry necklace at factory direct services.
Private label for your brand jewelry necklace. Customer satisfaction is guaranteed. Elegant details make custom necklaces in various jewelry materials a standout!
More Success Cases / Wholesale jewelry necklaces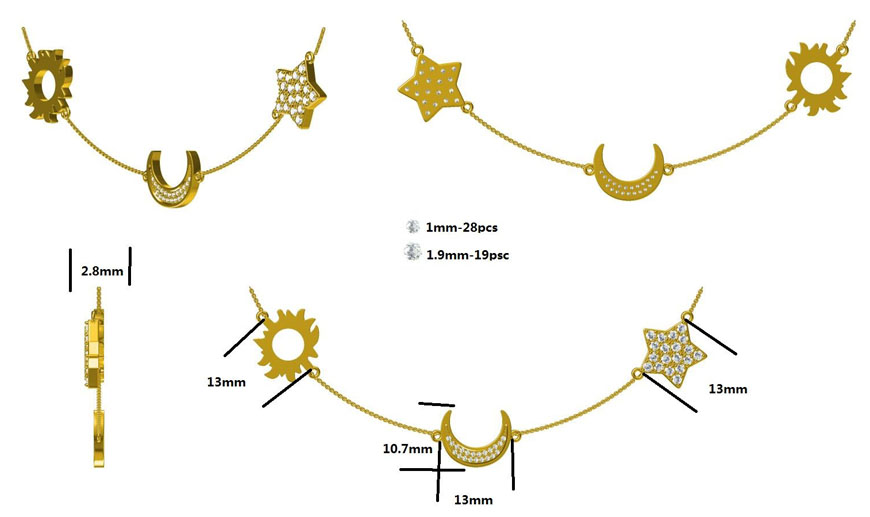 Custom jewelry earrings.
Create the custom earrings of your dreams, including gold earrings, hoop earrings, diamond earrings, and more. Let our Jewelry Consultants assist you in Designing custom earrings step by step. If you have a question or query related to Custom Made Jewelry service, feel free to reach us.
More Success Cases / Wholesale jewelry earrings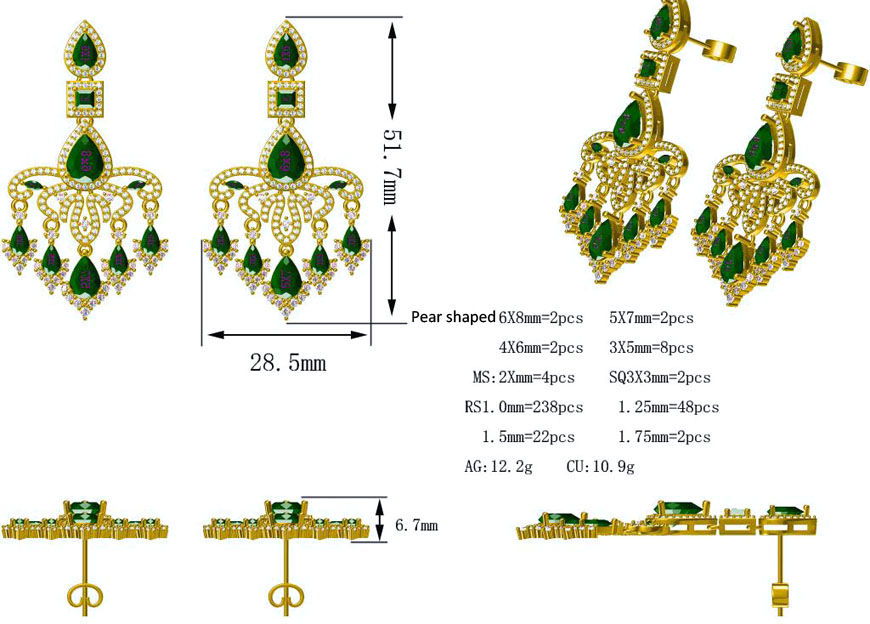 Custom jewelry ring
Custom jewelry rings, engagement rings, and more. The custom design process will vary slightly based on the type of design, precious metal, gemstones, ring size, and any time constraints. Your beautifully finished piece is then thoroughly inspected by our quality assurance team.
More Success Cases / Wholesale jewelry rings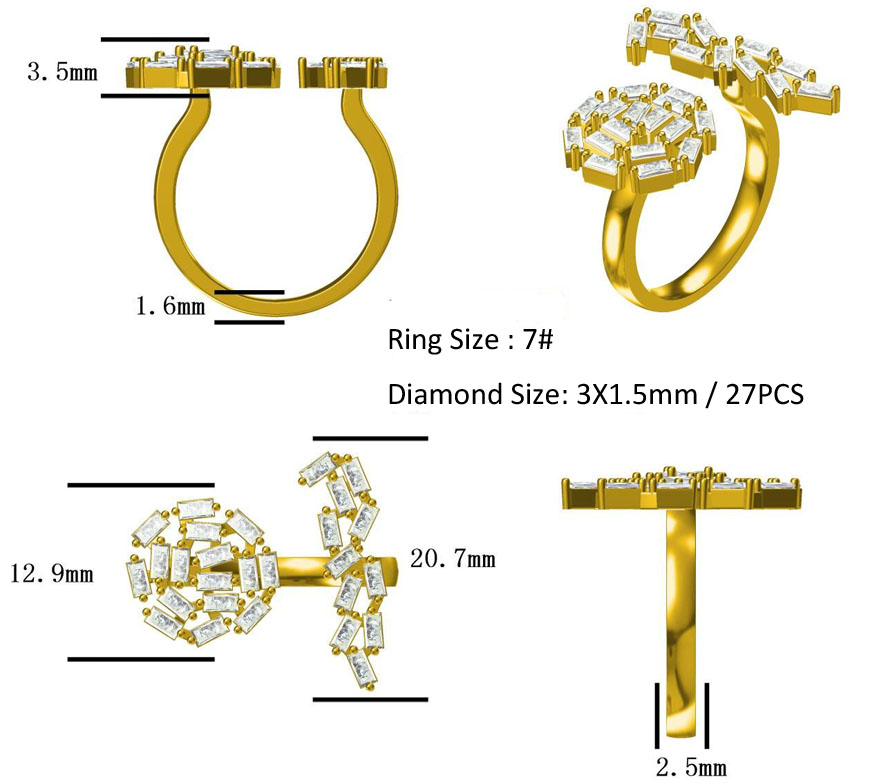 CAD Service- Custom Design Your Jewelry, Ring, Necklace...etc. Once an order is placed, we'll get started with the preparation of a prototype or CAD design. This is a physical sample of what's to expect from the finished product. We will send it to you for confirmation and make changes if needed before opening the mold.
Affordable and Unique Custom Jewelry
We design and personalize for customers. We use eco-friendly materials, Lead-Free, Cadmium, and Nickel Free (Safe) such as 18 Karat Gold, 925 Sterling Silver, Brass, Stainless Steel & Zinc Alloy either with handmade or casting techniques. Custom personalized jewelry is the best way to have the freedom to create your unique jewelry collection.

Custom Jewelry Packaging Reference
One-stop service from product design to shipping. Wholesale jewelry and customized designs are available. As your trustworthy business partner, we offer custom-made packaging with your logo service as well. This helps you to extend your brand, through your logo, custom colors, and style choices.
You could have a huge selection from boxes, clutches, cards, bags, or rolls, and combine them with bags, paper, ribbons, or thank you cards: in addition to jewelry packaging with your logo, you could choose between many different shapes, colors, and materials such as velvet, paper, PU leather and so on.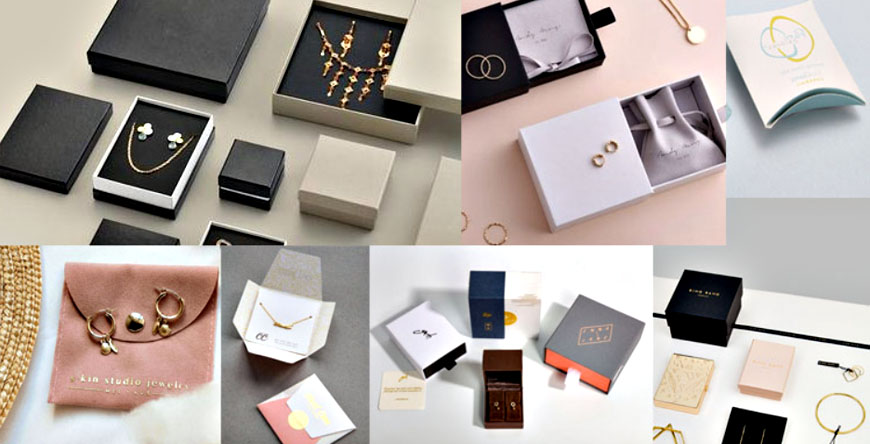 Why Us?
JR Fashion Accessories pledges to remain responsive to you and your company's needs. JR specializes in manufacturing, developing, and designing all kinds of silver/brass/stainless steel necklaces, earrings, bracelets, rings, and other jewelry sets.



We promise and highly value:
Good quality products / Professionalism / Competitive prices / Excellent services
We are one of the top jewelry manufacturers which sell directly to wholesalers and retailers around the world. Our quest for quality and responsiveness will never end. We strongly believe that only by improving our quality, we can survive in today's competitive market. Please don't hesitate to send us an inquiry if you have any questions. Looking forward to hearing from you.
MORE WAYS TO GET ORDER:
- FAQs - https://www.jr-earring.com/article/Wholesale-Jewelry-and-Fashion-Accessories-FAQ
- About Us - https://www.jr-earring.com/about-us
- Wholesale Rings- https://www.jr-earring.com/Jewelry/Rings
- Wholesale Earrings- https://www.jr-earring.com/Jewelry/Earrings
- Wholesale Necklaces- https://www.jr-earring.com/Jewelry/Necklaces
- Wholesale Bracelets- https://www.jr-earring.com/Jewelry/Bracelets
- Wholesale Bangles- https://www.jr-earring.com/Jewelry/Bangles
- Wholesale Brooches- https://www.jr-earring.com/Jewelry/Brooches
- Wholesale Clutch Pins- https://www.jr-earring.com/Jewelry/Clutch-Pins
- Custom Jewelry- https://www.jr-earring.com/Jewelry/Custom-Jewelry
- Wholesale Retailers
| | |
| --- | --- |
| | |